Glazed porcelain tile manufacturer service and quality system
---
---
When it comes to glazed porcelain tile manufacturers, they typically offer a range of services and adhere to quality systems to ensure the production and delivery of high-quality products. Here are some common services and quality systems provided by glazed porcelain tile manufacturers:
Product Development: Glazed porcelain tile manufacturers invest in research and development to create new designs, colors, and textures that cater to the evolving market trends and customer preferences. They work closely with designers, architects, and clients to develop custom tile options and provide design consultations to meet specific project requirements.
Manufacturing Facilities: Glazed porcelain tile manufacturers operate state-of-the-art manufacturing facilities equipped with advanced machinery and technology. These facilities ensure efficient production processes, including tile shaping, firing, glazing, and quality control measures.
Quality Control and Assurance: Manufacturers implement rigorous quality control procedures to maintain high standards throughout the production process. This includes conducting quality checks at various stages, from raw materials inspection to the final product inspection. Quality control measures typically involve checking for dimensional accuracy, color consistency, surface finish, strength, and other performance parameters.
Testing and Certification: Glazed porcelain tile manufacturers often subject their products to third-party testing to ensure compliance with industry standards and regulations. This may include tests for slip resistance, water absorption, abrasion resistance, and chemical resistance. Certified products provide assurance to customers about the quality and performance of the tiles.
Customization Services: Many glazed porcelain tile manufacturers offer customization services to meet specific design requirements. This may involve creating custom sizes, shapes, colors, and patterns to align with the project's aesthetic and functional needs. Manufacturers work closely with clients to understand their vision and provide tailored solutions.
Logistics and Delivery: Manufacturers have well-established logistics systems to ensure timely delivery of products to customers. They have partnerships with shipping and logistics providers to efficiently transport tiles to various locations. Manufacturers track and manage the delivery process to ensure that the products reach customers in a safe and timely manner.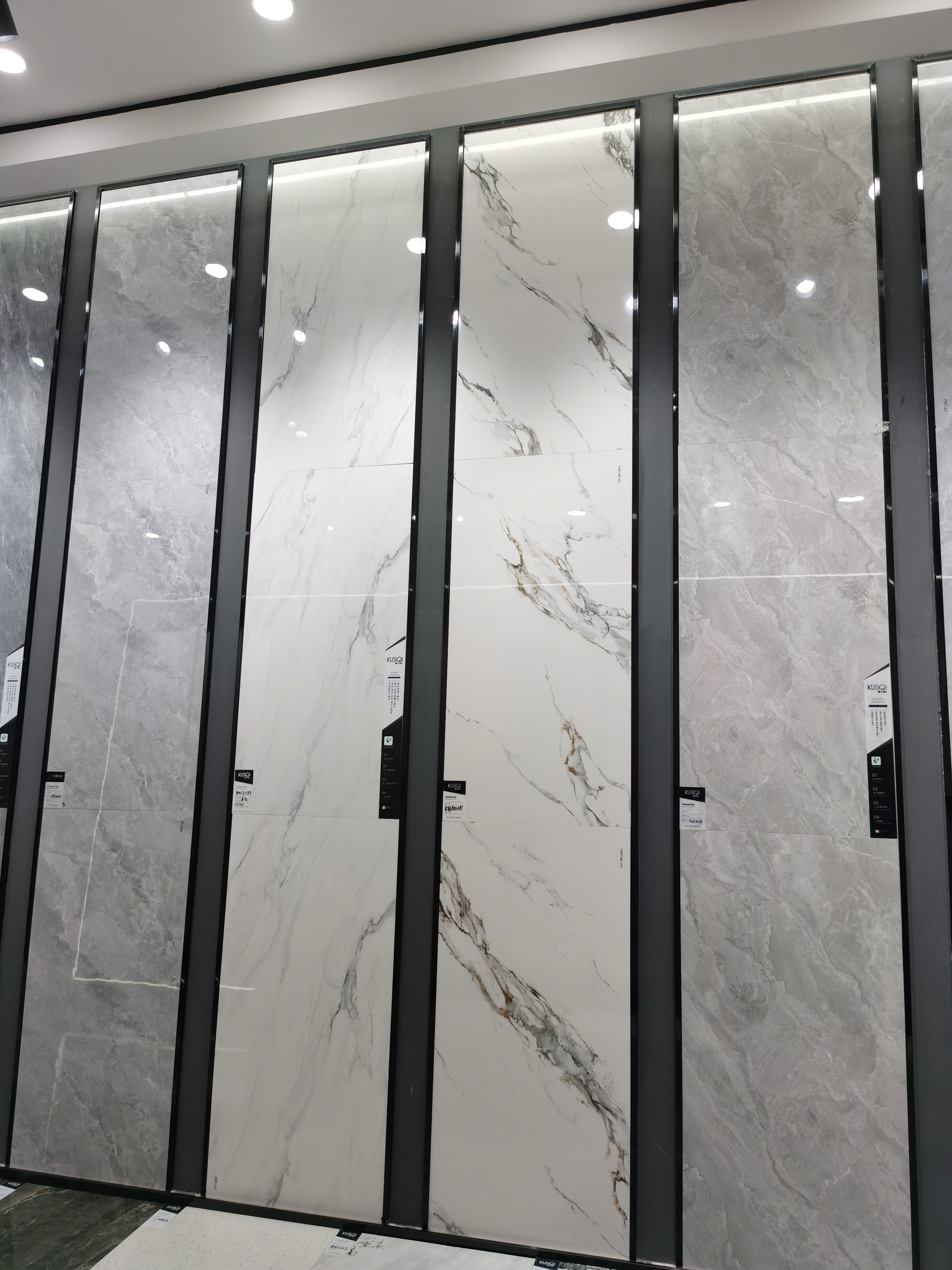 Technical Support and After-Sales Service: Glazed porcelain tile manufacturers provide technical support and after-sales service to assist customers with any queries or issues they may have. This may include guidance on installation, maintenance recommendations, and assistance with warranty claims or product replacements if necessary.
Environmental Considerations: Many glazed porcelain tile manufacturers prioritize environmental sustainability and adopt eco-friendly practices. This includes using recycled materials, optimizing energy consumption during manufacturing, and implementing waste management and recycling initiatives.
In addition to these services, manufacturers may also provide resources such as product catalogs, samples, and online tools to assist customers in selecting the right glazed porcelain tiles for their projects.
It's important to note that the specific services and quality systems may vary among manufacturers. Customers are encouraged to research and choose reputable manufacturers with a track record of delivering high-quality products and reliable services.
---